An objective researcher will benefit from these Court conclusions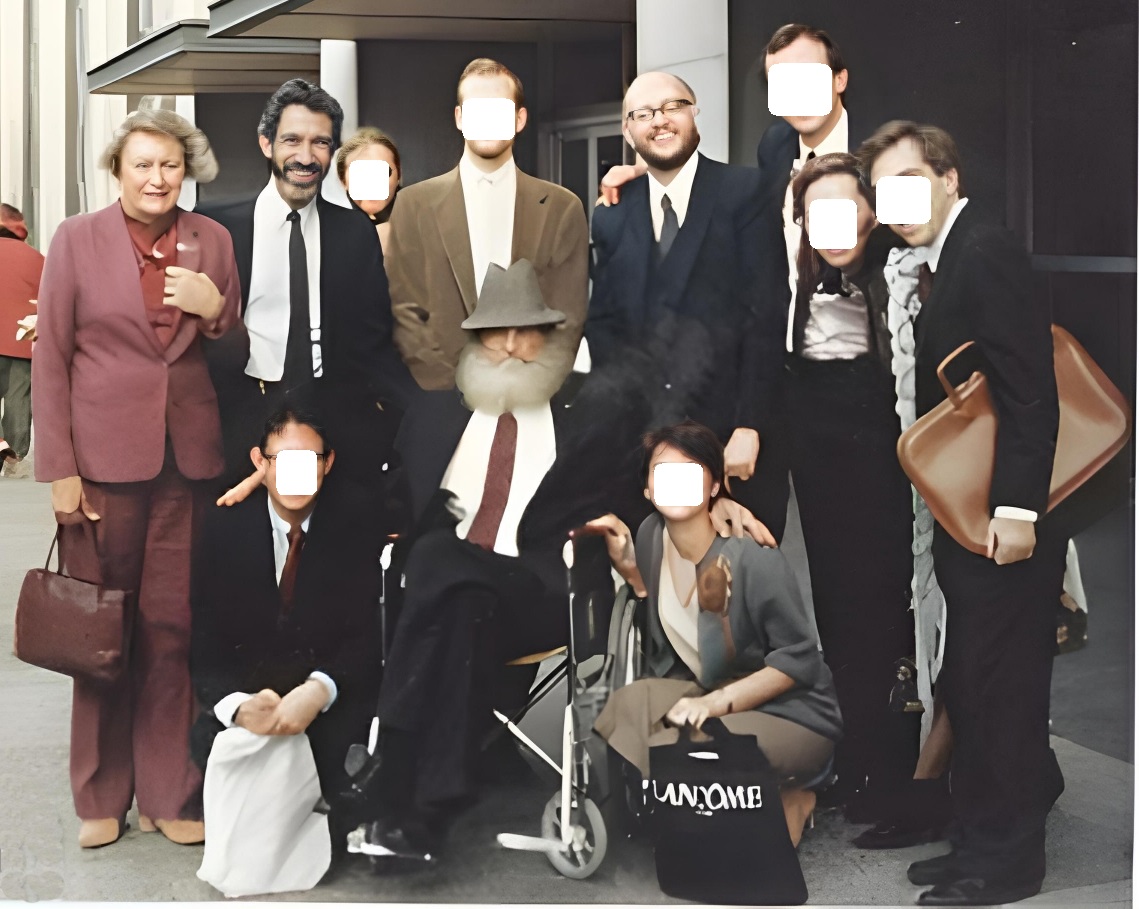 The Maine Decision, the California decision, The New Court of Last Resort Contents, Austrian rulings on Copyrights, German rulings on Copyrights, the International Copyright Situation, X versus the 'Caliphate', Anthony Naylor, Phaenomen Verlag, Starfire Ltd, Peter–Robert Koenig ...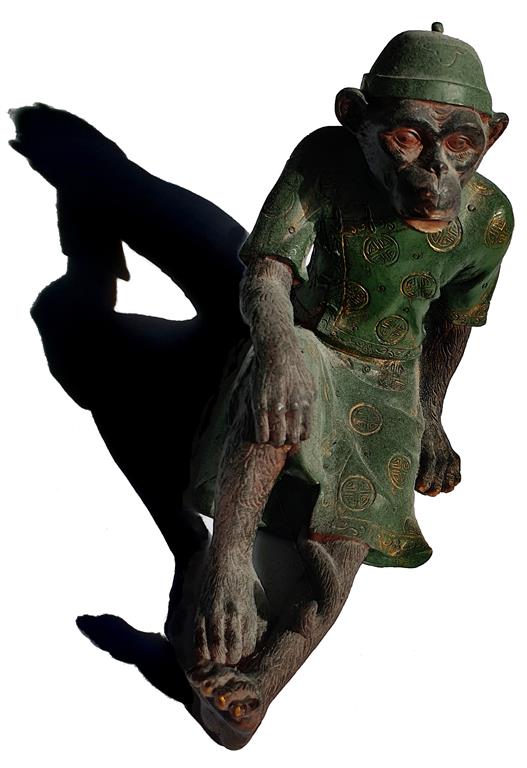 Selection of Comments – Joscelyn Godwin, Ellic Howe, Albrecht Goetz von Olenhusen, H.T. Hakl, Wolfram Frietsch, Thomas Lueckewerth, Otto Buchinger, John Patrick Deveney, Oscar/Oskar R. Schlag, Erik Davis, Richard Metzger, Jean-François Mayer, Michael D. Eschner, Bill Heidrick, William Breeze, Christian Bouchet, Kenneth Anger, Ben Fernee, Michael Staley, Michael Aquino, G.M. Kelly aka Martin, Jerry Cornelius, James Graeb, Richard T. Cole, George Elliott, Genesis P-Orridge, Gion Cavelty, Bradford Verter, Angela / Angie Bowie, Christopher Hyatt, Ingo Heinemann, Manfred Ach, Dominik Tischleder, Harald Szeemann, Phyllis Seckler, Helen Parsons Smith, Gerald Suster, Timothy d'Arch Smith, Mark Parry-Maddocks, Johannes Maikowski, Daniela Siepe, Colin Wilson and others.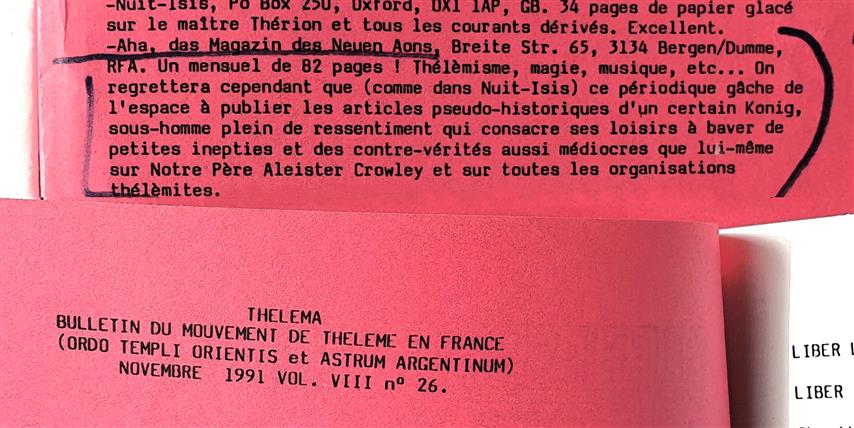 ["Thélèma, Bulletin du Mouvement de Thélème en France (Ordo Templi Orientis et Astrum Argentinum)", VIII;26, Château Thébaud, 1991]