Oscar R. Schlag
: self–styled
last grey eminence
. Jane Wolfe, Marcelo Ramos Motta, Choronzon, Karl Germer, H.J. Metzger.


Dedication from Marcelo Ramos Motta to Oscar Schlag.
+ Schlag's short letter to P.R. Koenig.
[From: 'Ein Leben Für Die Rose']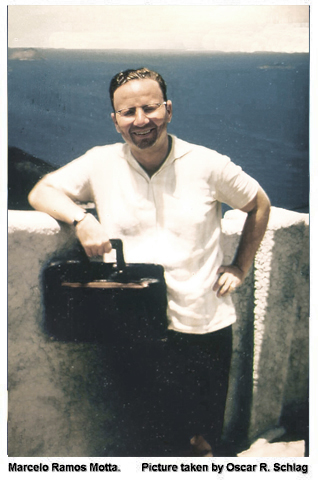 After Karl Germer passed away in 1962, a number of individuals sought to assume sole leadership of Germer's Crowley–O.T.O. According to Germer's will, the ultimate decision rested with his widow and Friedrich Mellinger. Sascha Germer initially favored Brazilian Marcelo Ramos Motta (1931–1987) of the F.R.A., but eventually determined that Swiss national H.J. Metzger had been her husband's preferred candidate. Subsequently, the competing claims of Grady Louis McMurty and Motta for leadership of the O.T.O. were resolved through legal proceedings.
P.R. Koenig:
Uma O.T.O. no Brasil
.
Euclydes Lacerda de Almeida - Marcelo Ramos Motta - Kenneth Grant:
Documentos
1966-1997.
Euclydes Lacerda de Almeida:
Marcelo Ramos Motta
— Um Enigma.
Euclydes Lacerda de Almeida:
Emails
to P.R. Koenig.
Marcelo A.C. Santos:
A Verdadeira História do "Califado" no Brasil
.
Marcelo Ramos Motta:
Ritual de Iniciação do Grau I
O.T.O.
Marcelo R. Motta:
Carta A Um Maçon
.
Marcelo R. Motta: Lettre à un maçon brãsilien.

Marcelo R. Motta: Letter to a Brazilian Mason UNEXPURGATED.

Bibliographic Note and Addendum
to "Letter to a Brazilian Mason by Marcelo Ramos Motta".
Marcelo Ramos Motta to Karl Germer
, July 2, 1954.
Marcelo Ramos Motta about
Paulo Coelho
and others.
Marcelo Ramos Motta:
The Development of a Secret Society in America in the Years 1957-2000
.
Claudia Canuto de Menezes:
Conheci Marcelo Ramos Motta nos idos anos 70
.
Claudia Canuto de Menezes: I met Marcelo Ramos Motta in the 70's.
Palace of Secretes
— Anal Intercourse and the O.T.O. — the XIth degree.
The focus of this article is on the XI° of the O.T.O., which is also called the Palace of Secrets. The article offers a historical perspective on the XI°, tracing its origins and tracing its evolution over time. This historical account features several notable figures, including Aleister Crowley, Victor B. Neuburg, William C. Conway, Roland Merritt Shreves, Cecil Frederic Russell (and his Choronzon Club, which remains active to this day), and Louis T. Culling. Additionally, William Wallace Webb, who cultivated his Ordo Argenteum and the QBL Alchemist Church, deserves mention. Michael Paul Bertiaux contributed an AIDS table in the context of the XI°. Notable names in the history of the XI° are also discussed, including Marc–Antoine Lullyanov, Llee Heflin (who contributed to the development of the current Crowley–Tarot–set), Patrick King (with his Rites of Shiraz and Mitylene), James Graeb, and William Breeze. Furthermore, the article examines the evolving perspectives of the 'Caliphate' towards the XI° over time. Lastly, Marcelo Ramos Motta's and Hermann Joseph Metzger's distinctive viewpoints on these matters are also discussed.
Patrick King
— Herald of the 'Caliph' and early XI° of the 'Caliphate'.











Lignée malabare: René Vilatte, Jules Doinel, Theodor Reuss, E.C.H. Peithmann, Arnoldo Krumm–Heller, Herbert Fritsche, Hermann Joseph Metzger.
The French Gnostic Churches, like many other organizations, experienced numerous divisions since their establishment in 1890. They aimed to follow the traditional path of apostolic succession in their ecclesiastical practices, but neither Reuss nor Crowley were ever properly consecrated. In 1920, Reuss attempted to make Crowley's 'Gnostic Mass' the official religion for Freemasons. However, Crowley's claim to leadership of the O.T.O. was only used once to appoint William Bernard Crow, an English Theosophist, as head of Crowley's Gnostic Church and Memphis–Misraim in 1944. Notably, the position of the "Outer Head of the Order" (OHO) within the O.T.O. constitution was not connected with leadership of any church.
Hermann Joseph Metzger was able to receive a valid consecration because he was part of the line of succession established by Krumm–Heller, which held French apostolic succession.
Stranded Bishops
— Gnostic Churches in the kitchen.
Siehe auch die deutsche Seite
Ecclesia Gnostica Catholica
.
Ernst Tristan Kurtzahn, Mitglied von Reuss' O.T.O.:
Die Gnostiker und die Unsichtbare Kirche
[1925].
English translation: The Gnostics. — About the Gnostic Catholic Church, Androgyn + Gynandria, E.C.H. Peithmann, Peryt Shou, and the immissio membri virilis in vaginam in avoidance of the ejaculatio seminis.
Aleister Crowley appointing
W.B. Crow
Patriarch of the thelemic Gnostic Catholic Church.
William Bernard Crow: OHO of the O.T.O., Grand Administrator General of Memphis and Mizraim and Patriarch of the Gnostic Catholic Church:
The Ancient and Universal Rite of Cosmic Architecture
.
Stephan Hoeller:
Position Paper Concerning the Thelemite or Crowleyan Gnostic Churches
.
This position paper concerns the significance of maintaining magical succession without causing divisions and disputes. It emphasizes the importance of conducting consecrations with valid and appropriate intentions, and clarifies that
one Mass no Church doth make
.
William Wallace Webb
. Frater Damon, Hermetic Alchemical Order of the QBLH, Philosophic Gnostic Hermetic Society, Qabalistic Alchemist Church, Ordo Argenteum Astrum.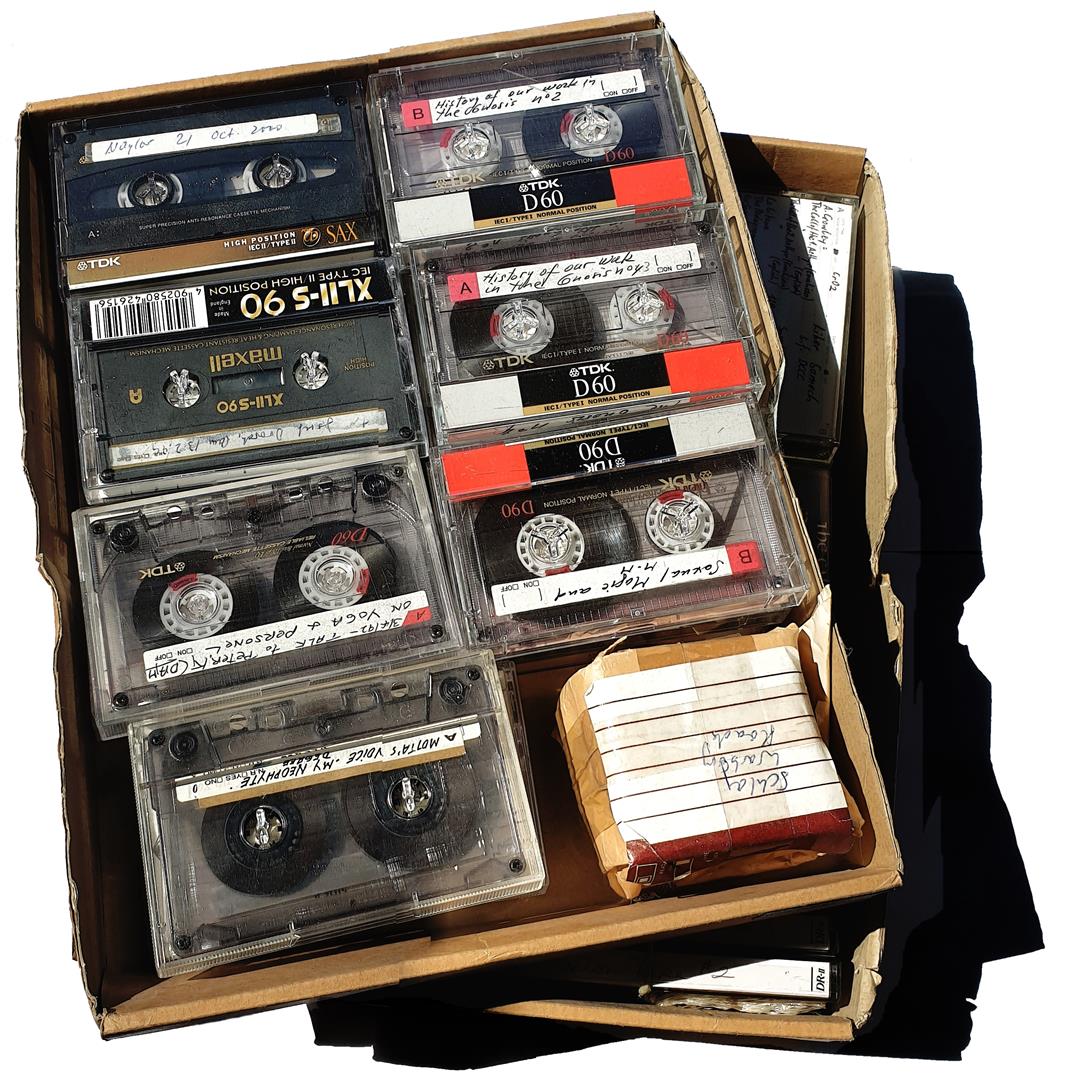 In 1921, the Ordo Templi Orientis Antiqua (O.T.O.A.), which was said to have split from a French O.T.O. line, grew to have sixteen degrees. It eventually absorbed several Gnostic successions, a Memphis–Misraim line, episcopal consecrations, and an Eleventh Degree. The organization is currently focused on magic, particularly sexual magic, and is strongly influenced by American Michael Paul Bertiaux, a former Theosophist associated with Henry Smith's spiritualist movement. The group's practices operate entirely on a magical level, and Kenneth Grant also took some inspiration from Bertiaux.
History of the O.T.O.A.:
Inflation of Gnosis
— Ordo Templi Orientis Antiqua, Michael Bertiaux, Manuel Lamparter, La Couleuvre Noire, Monastery of the Seven Rays, Choronzon Club.
How William Breeze lost an
Apostolic Succession
.
My Own O.T.O.A.
Selling out O.T.O. groups in Italy
.